Shaping the future of wellbeing
Dec 04, 2020
We are seeing a defining moment for the future of wellbeing and have been reminded that what really matters is health and compassion, says Dr Wolfgang Seidl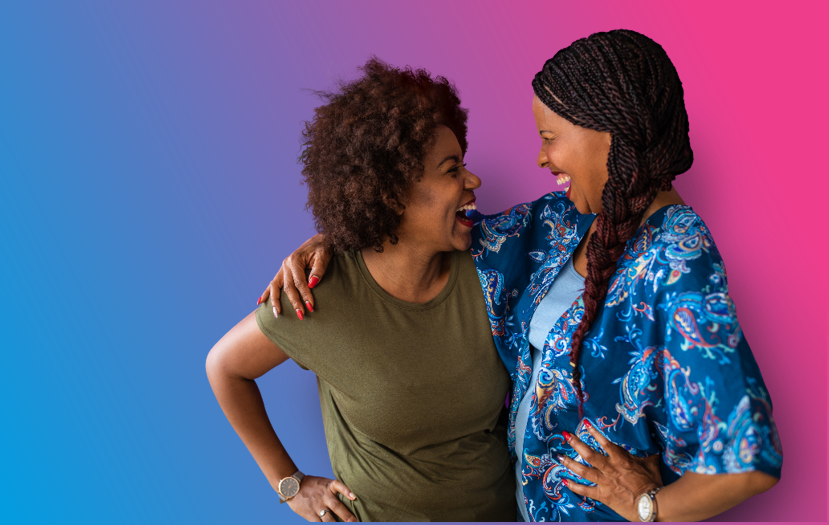 As world leaders demonstrated when they locked down hard and early, to protect as many people as possible, a new form of compassionate leadership is emerging. Not least because when all the individuals in a group thrive, the group itself thrives.
Decision-making based on the principles of care and benevolence, known as 'ethics of care', has become a priority, meaning employers who allowed or encouraged people to work from home to keep them safe, before they were ordered to do so by the government, enhanced the culture of their organisations, by making people feel like they mattered.
Similarly, employers who perhaps weren't prioritising wellbeing as much as they could have in the past, now have a unique opportunity to shift the culture of their organisation, by relaunching their wellbeing strategies and putting the welfare of their people at the heart of business strategy.
Ordinarily, such a focus on people would have been met with mistrust, unless accompanied by another shift in culture, such as the appointment of a new CEO. But the disruption caused by the virus and emotional impact of the lockdown means we are ready to re-evaluate the importance of health and wellbeing, the meaning of work, and the value of work-life balance for boosting mental health.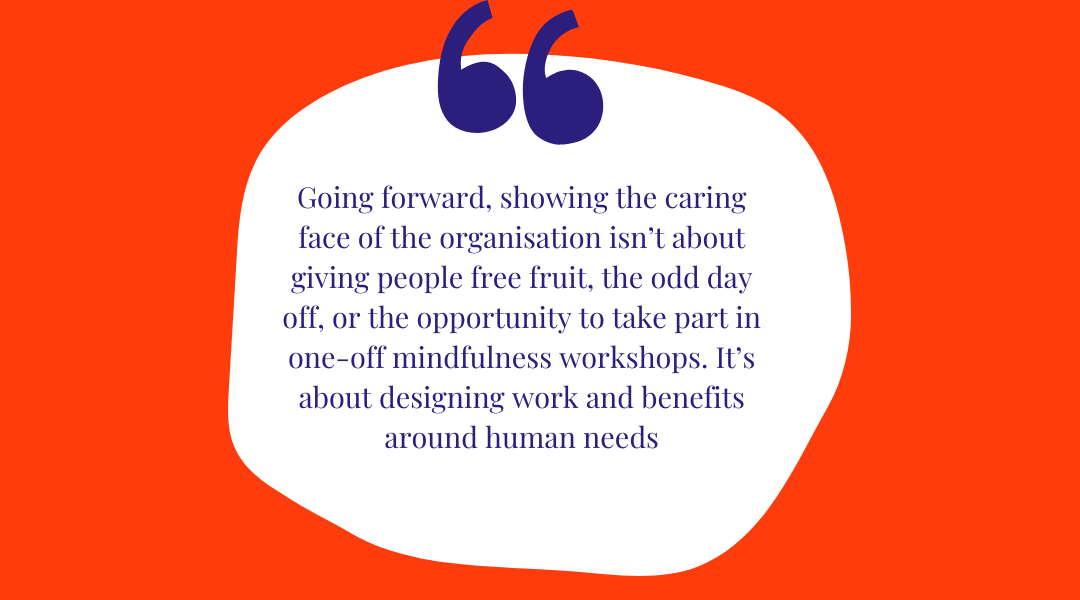 When Gen Y entered the workplace nearly 20 years ago, they wanted to work anywhere, anytime, in a way that's finally happening now. However, for too long, working practices have evolved with little or no thought being given to people needs. For example, work environments were put into the cloud, without considering how best to facilitate knowledge-sharing, teamworking, social interaction and the other human elements we need to thrive.
People have been emotionally bruised by the prolonged period of isolation, pressures of home-schooling and reduced opportunities to do things that give them joy. Those who were already suffering from existing mental health issues or problems such as domestic violence, have had their situations made worse.
Going forward, showing the caring face of the organisation isn't about giving people free fruit, the odd day off, or the opportunity to take part in one-off mindfulness workshops. It's about designing work and benefits around human needs.
This requires introducing and thoroughly embedding the concepts of 'good work' into health and wellbeing strategies and the culture of the organisation itself. Not least by asking: Can we keep our people safe once they return to work? Do people have realistic targets? Are they allowed to control their workflow and deadlines to reduce stress levels? Do they have the opportunity to take breaks, exercise and eat well? Are they able to enjoy positive interactions with others? Do they have the flexibility to meet their needs outside of work? Can they manage their finances to good effect?
By focusing on what really matters, most employers have now reached a crossroads of maturity where health and wellbeing at work is about to move on from haphazard and uncoordinated programs based on anecdotal evidence. The future requires a strategic and evidence-based approach, based on data-driven assessment, sector insights and benchmarks, so that individuals and businesses can genuinely thrive.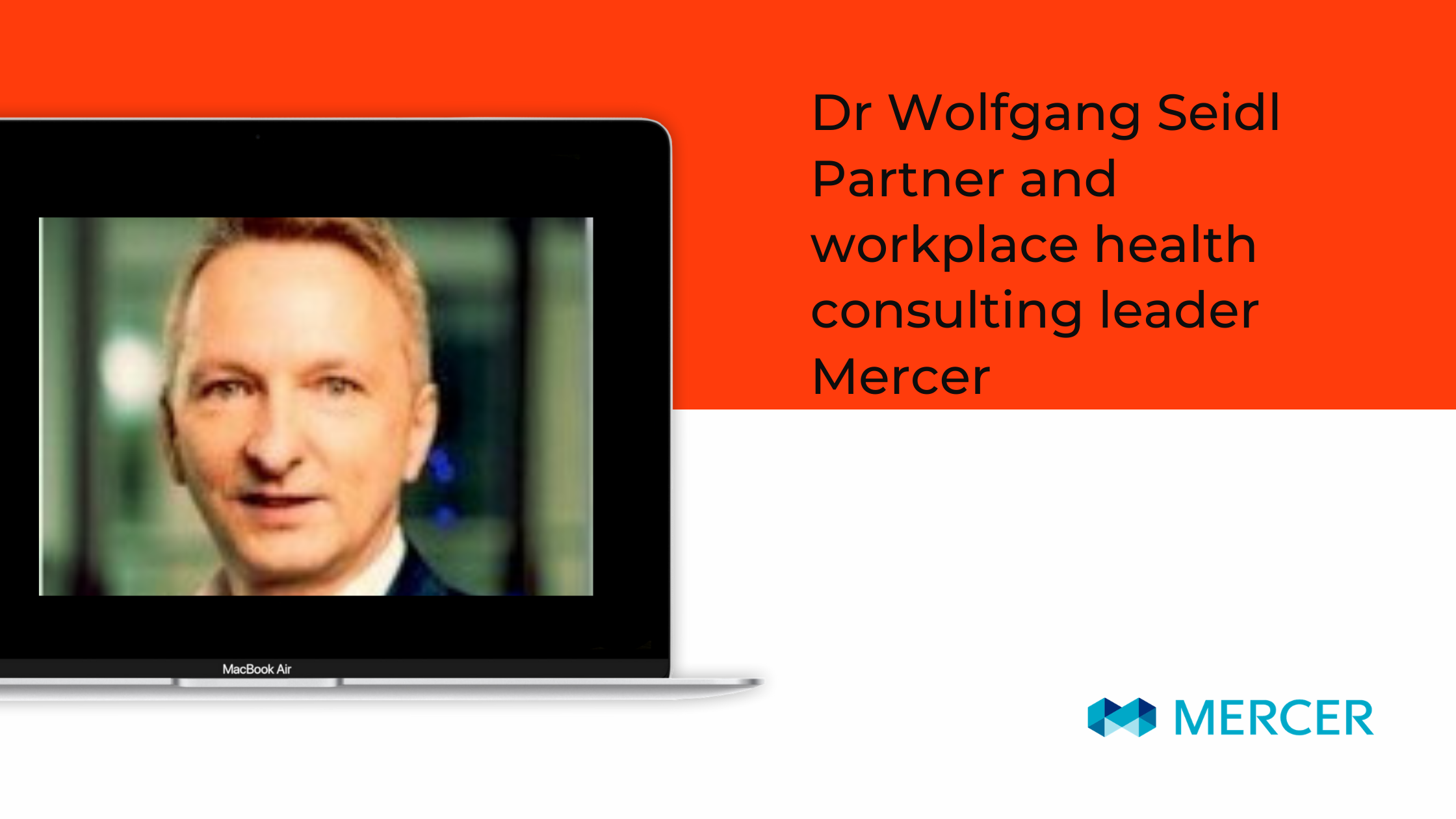 For more information please go to Mercer Marsh Benefits